---
1. Introduction
RRDE-3A is a miniature rotator system for use in constant rotation and hydrodynamic techniques by rotating ring disk electrode in electrochemistry field. A short stainless steel shaft and 12 mm diameter electrode provide a concentric circle electrode system that is capable of high accuracy.
RRDE-3A is electronically controlled by a proportional-integral closed loop circuit driven by a DC servomotor. The compact electrodes are easily and rapidly interchangeable. The unit also provides an adjustable valve system for inert gas purging inside the cell vial.
RRDE-3A can be operated as a stand-alone unit and directly controlled by Model 2325 or other instruments. During or between electrochemical analyses, a built-in gas control allows purging the sample. Besides, easy to remove and replace the cell vial, easy for rinsing, cleaning, and replacing electrodes.
Features
Remote and manual controlled rotation
Quasi-oxygen free sample vial design (up to 200 mL)
Gas line connector is available
Remote and manual controlled purge lines
Teflon cap is adapted for ALS reference and counter electrodes
Cell lead connects directly to Model 2325 and CH Instruments, Inc. potentiostats
Open architecture for easy access to cell


Specifications
Size
190 x (Base: 230, Body: 120) x 400 mm
Weight
3.5 kg
Rotational range
100 to 8,000 rpm
Rotation stability
Error, < 1% at 100 to 1,000 rpm rpm
< 0.5% at > 1,001 rpm
Ring/Disk insulation resistance
> 10 M ohm
Electrode to lead pin contact resistance
5 ohm
Rotator shaft
Stainless steel
Motor
12 V, ironless core, low inertial DC servo
Power
12 VDC
Operating temperature
10 to 50 deg C
Relative humidity
≤ 80%
Inlet gas pressure
5 psi (34 KPa) maximum
Remote control
Motor ON/OFF TTL or relay input to back panel connection
Purge TTL or relay input to back panel connection
Accessories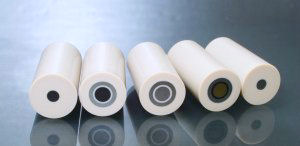 Option
For RRDE electrode

Click here for detail
Platinum ring disk working electrode
Platinum ring-glassy carbon disk working electrode
For RDE electrode

Click here for detail
Glassy carbon disk electrode
Platinum working disk electrode
Gold working disk electrode
For DRE electrode

Click here for detail
DRE-PGK Pt ring/GC disk replaceable electrode
DRE-GCK disk replaceable electrode
Electrodes of other materials and diameters will be fabricated on a custom basis.
---